No Coconut Original Gourmet Vanilla Custard Squares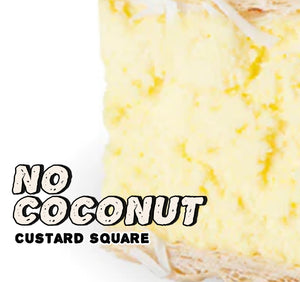 Denheath's iconic custard squares without coconut! Available for a limited time.
We have been asked to make a no coco version of Denheath for a while now so for the festive season you can buy Denheath coconut-free!  
100% NZ ingredients 100% NZ Made!