Celebration Pack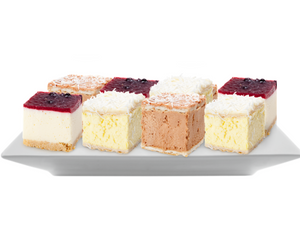 We want to help kiwi families celebrate in the best way possible with Denheath Desserts! 
This new pack includes our top flavours designed for kiwi tastebuds. 🇳🇿
WHAT'S INSIDE?

This 10 pack includes 4 creamy, rich original, 4 chocolate custard squares, and 2 deliciously decadent berry cheesecakes. 
It has something for everyone!
These goodies are all individually wrapped and are large portions that will please the whole family.
Share these goodies with your household, or send them to friends or whanau around the country to spread the love.
Purchase 2 ten packs and pay only one P&P!