Chocolate Profiteroles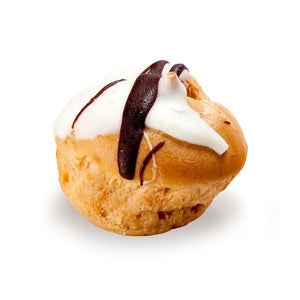 "Great treat, awesome finger food for any party".
A large big bite profiterole that can be eaten as a hot winter dessert or a beautiful chilled summer dessert! Take a big bite of NZ.


WHAT'S INSIDE?
Scratch recipe choux pastry Chocolate Profiteroles filled with Denheath decadent fluffy chocolate custard, dipped in white chocolate and drizzled with dark chocolate.