10 Custardy Share Pack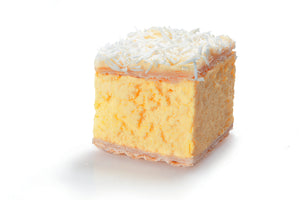 Limited time offer while stock lasts. 
WHAT'S INSIDE?

This Ten Pack includes 5 Denheath Gourmet Original 6 x 6 cm Vanilla custard squares and 5 Gourmet Chocolate 6 x 6 cm custard squares.  They are individually wrapped and a great family share pack at a very special price for a limited time!
Available in one size:
Slice: Premium portion 6 x 6 cm Pack of 10
Add another small pack (6/10 premium / 21 petite) and still only pay one P&P!